Vitamin P: Carly and Adry discover the attitude of success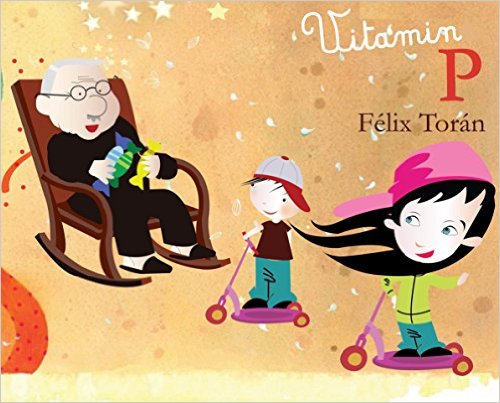 Comprar Libro
Carly and Adry are two happy children who have a wonderful family and enjoy learning and playing at school. Mely is a friend who claims to have the power to get everything that is proposed, and aims to win the draw for a wonderful scooter that all children crave.
Finally, she is successful, and this makes Carly and Adry feel sad and unable to get win any lottery. On the advice of her mother, she speaks with Grandpa Juan, a wise old man who tells them something that will transform their lives.
With the help of Grandpa Juan, they discover that it is possible to get things without waiting for them to touch in a draw. His grandfather discovers them the necessary qualities to achieve through what he calls «vitamin P».
He lives with Carly and Adry this exciting personal growth for children, where you will discover how to develop qualities such as positive mental attitude, proactivity, patience and empathetic joy.
A book of Felix Toran, author of #1 bestelling titles in Spain as «The art of being and living», «Mental Ecology For Dummies» (Planeta Group), «Time on your hands» (Planeta Group) and «The magic wand «.
An entertaining reading full of wisdom teachings for personal growth for the smaller. It will not only amuse and transmit teachings and inspire children but also parents and teachers.
Do not miss this adventure! If you know «The Magic Wand», you can not miss this book where the characters live a new adventure of personal transformation! If you had not read, this book will catch you!